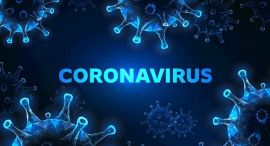 Following recent government measures and RIVM guidelines, Sinatec naturally also feels obliged to take measures.

In principle, this means stricter hygiene requirements within the company. Such as washing hands more often and for longer, sneezing and coughing in elbows, using paper handkerchiefs, no shaking hands and keeping as much distance as possible between people.

In addition, colleagues will work from home where possible and we will no longer sign for the receipt of goods in our warehouse. This is to protect both our colleagues and the delivery person.

Despite these necessary measures, we will be available at the times you are used to from us. (Monday to Friday from 08:00 to 17:00).

We ask for your understanding for any delayed deliveries. These depend on several factors. If you have any questions or comments about your delivery, do not hesitate to contact us!