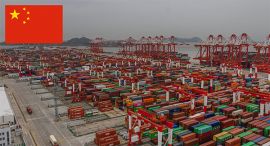 Due to the high number of Covid infections in China, various measures are in force in the country again. Unfortunately, this also affects the transport to and from China.
Below is a summary of the main events affecting the transportation of goods.
- Shanghai is closed until May with no exact date given by the authorities
- Freight transportation is a problem and most containers have to be diverted to other ports such as Ningbo
- Various transportation schedules need to be adjusted due to delay in southern China outer ports.
- Instability of feeder ships and inland shipping services
It is therefore possible that certain articles will have a longer term than expected. We hope for your understanding and do our best to keep our stock as optimal as possible.