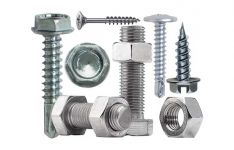 From 18-02-2022 an import tax for galvanized steel bolts, screws, carriage bolts and washers has come into effect. This measure had been in the pipeline for a year, but has now officially come into effect.

As NU.nl describes in their article, it concerns an import tax between 22 and 86 percent, depending on the size and the sector in which they are used. In addition, they write the following: "The reason for the import duty is stated in the Official Journal that the products, which vary from small screws to special tools for the car or aircraft industry, are sold for unrealistically low prices."

Due to the threat of this measure, manufacturers in neighboring countries have risen sharply in price (and sometimes also delivery time) in recent months, which unfortunately has forced us to implement additional price increases for these product groups.